Award-Winning

Mobile App Development Team Since 2008
Design + Build + Maintain mobile apps, web, and software for Businesses, Tech Startups, and Fortune 500 Clients with one mission on our mind - "Client success and long-term relationships."
To receive your free personalized estimate enter the following details: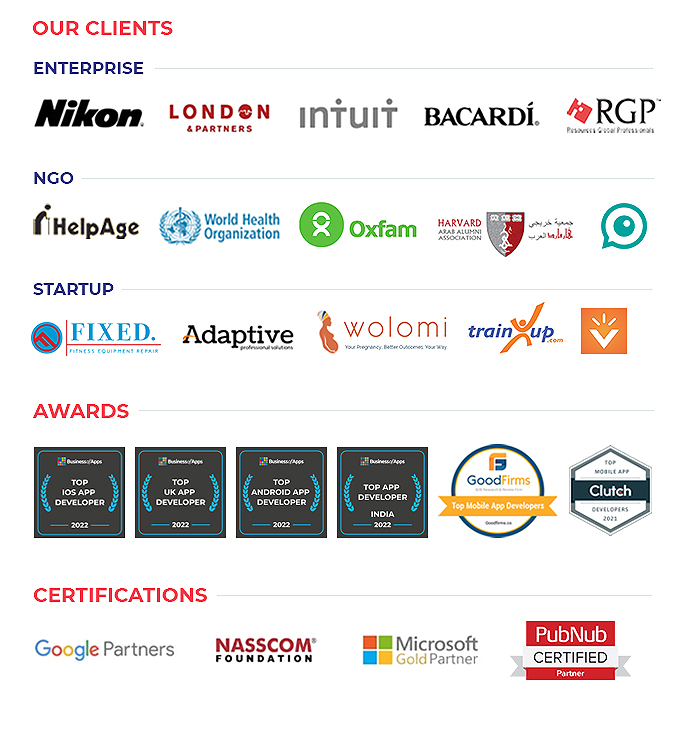 14+
Years of Mobile App
Development Experience
200+
Enterprise Mobility
Projects Developed
100+
In-House Team of
Mobile App Developers
1000+
Codes Stored in our Library
MOBILE APP DEVELOPMENT TECHNOLOGIES

iOS App Development
Develop iOS apps that will open the doors to a huge customer base who is now cross device functional and always on the go.

Android App Development
Develop a stable and secure android apps that will ensure error-free development of apps for end users and extend your reach with the power of "IoT".

React Native App Development
Create cross platform mobile applications, using React Native, within a Node.js environment and communicate to the client side through a RESTful API.

Flutter App Development
Develop beautiful apps including support for geolocation,cameras, storage, network and more with Flutter. You can develop your applications for Android and iOS and Google Fuchsia.

Progressive web application
Use the power of Progressive web app technology and create responsive, user-friendly, low data usage, and feature-packed applications to get the best customer engagement.

Ionic App Development
Create amazing cross platform web, desktop and mobile application on ionic framework which is a front end and open source SDK for creating hybrid applications for mobile.
MOBILE APP DEVELOPMENT SERVICES

Native Mobile App Development
NMG provides services in iOS, Android and Ionic App Development for native applications that are highly scalable and secure.

AR/VR/AI/IOT Mobile App Development
We build both native and cross-platform mobile apps including advanced features like IoT, Augmented Reality, Virtual Reality, AI, Chatbot and many more.

Cross Platform Mobile App Development
Our mobile app development team provides cross platform mobile app solutions using advanced features of Xamarin, React Native and Flutter Frameworks.

Enterprise Mobility App Development
NMG provides best-in-class strategy, design, and implementation of Enterprise Mobility solutions that streamline your business processes and achieve your growth targets.

IT Consulting & Strategy
NMG provides technical consultancy to build a requirements gathering plan that eliminates the gap between business challenges and end customer experience.

Dedicated Team Setups
Our dedicated team set ups provide ready to use IT Infrastructure of custom teams that are deployed to work on ongoing projects and project-specific solutions.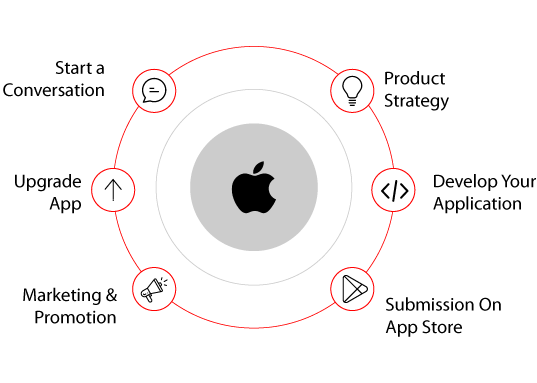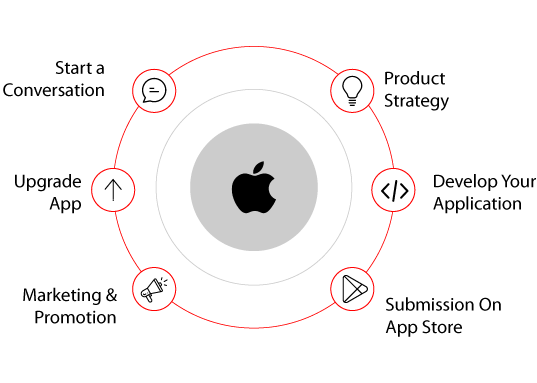 Our iOS Apps are built to increase the user base and revenues, maximize brand reach, enhance employee productivity, or increase conversion rates.
Whether you have an idea or a running business or you are an enterprise, we build iOS applications that can solve real business problems.
We help you bring your imagination and vision to reality by utilizing the iOS App development solutions and creating mobile applications that provide your customers with a user-friendly experience.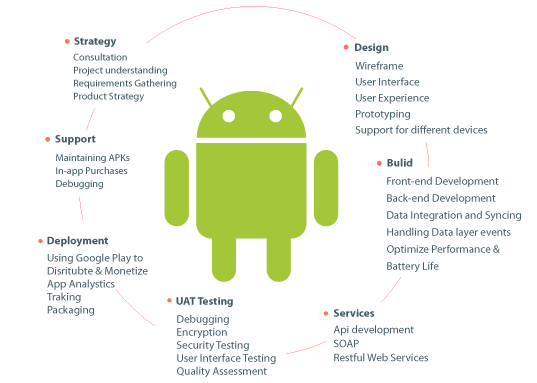 NMG builds custom android apps to take advantage of various Android OS characteristics that make it the most preferred mobile OS - that runs flawlessly across all Android Devices. We offer flexible pricing options, FTE rates, and the dynamic app development process for complete client satisfaction.
With over 14 years of experience in the mobile app development industry, NMG guarantees scalability with expertise in everything related to Android Application Development.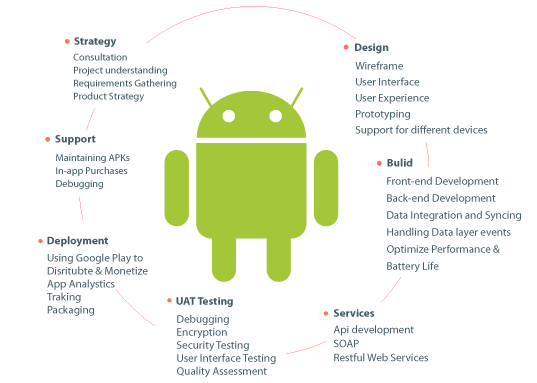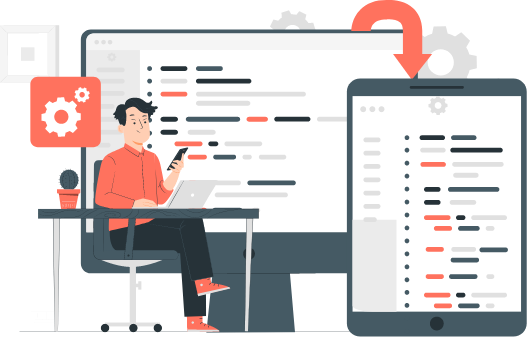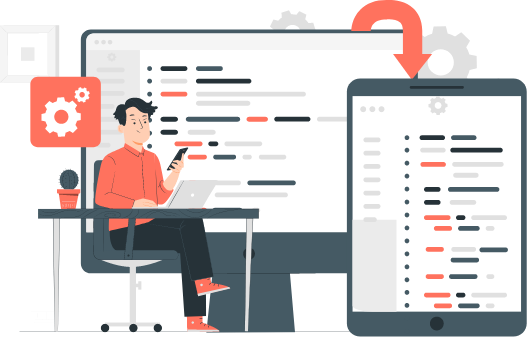 Tablet apps are mobile apps with bigger screens, opportunities, and space to communicate with your users. Our tablet apps utilize every inch of the screen to create interfaces that bridge the gap between smaller mobile screens and desktop screens. Building a native or hybrid tablet app is important to your business's digital transformation goal.
Our tablet apps can provide budget-friendly and personalized answers quickly so that you can assist your clients in attaining a driven advantage.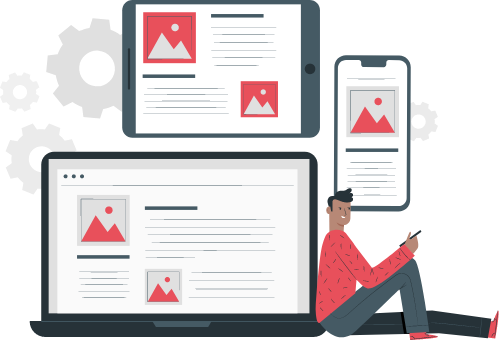 NMG provides best-in-class strategy, design, and implementation of Enterprise Mobility solutions that streamline your customer process of easily using service applications from their smartphones, or for your sales employees/executive to access or fill in significant customer information while on the move via tablet apps.

Our apps are enabled with data synchronization from various databases across mobile, desktop and web. You can perform migration from older legacy systems and proprietary solutions to modern mobile versions.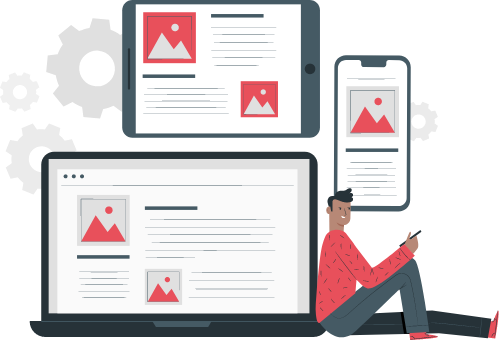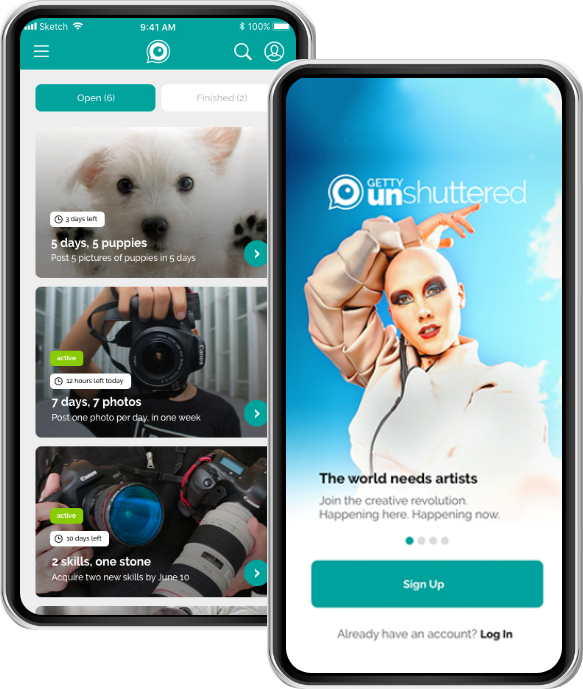 Produced by the J. Paul Getty Museum in Los Angeles, Getty Unshuttered is a positive community for teen photographers like you to share your unique view of the world, grow your skills, and build your portfolios. It's free to use and ad-free, too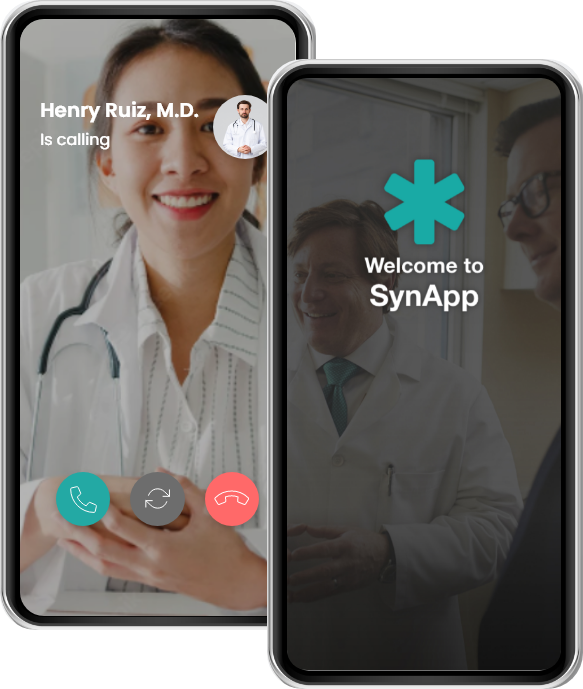 It is a medical chat platform where medical workers communicate within their facility as well as other facilities.
Medical workers will communicate via chat, audio and video call. App has security features to protect sensitive material sent in the app.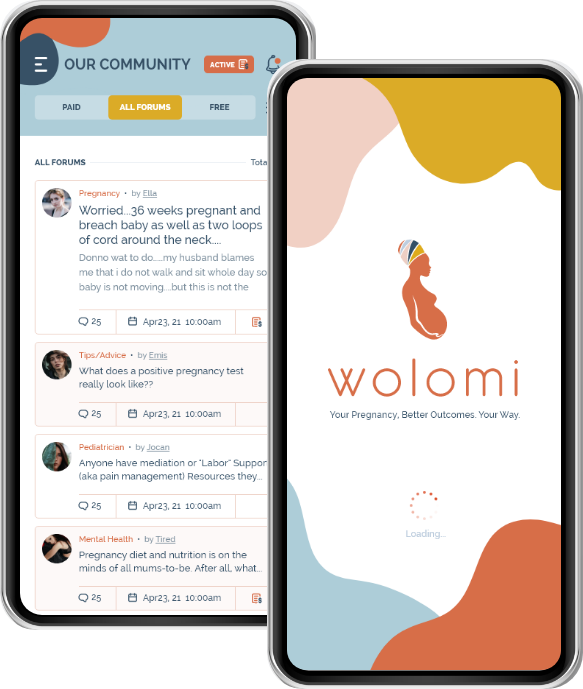 The wolomi app is an educational and supportive resource for women of color who are pregnant or new mothers. Wolomi is a community of women of color creating an empowering journey for modern-day mothers to be navigated the health care system for better outcomes. Everything is on the same convenient platform.



Music licensing and live streaming platform to facilitate music licensing by independents and small artists. Musicbed is all about enabling artists to do what they love while providing filmmakers and production studios with an inspiring selection of music to license for their projects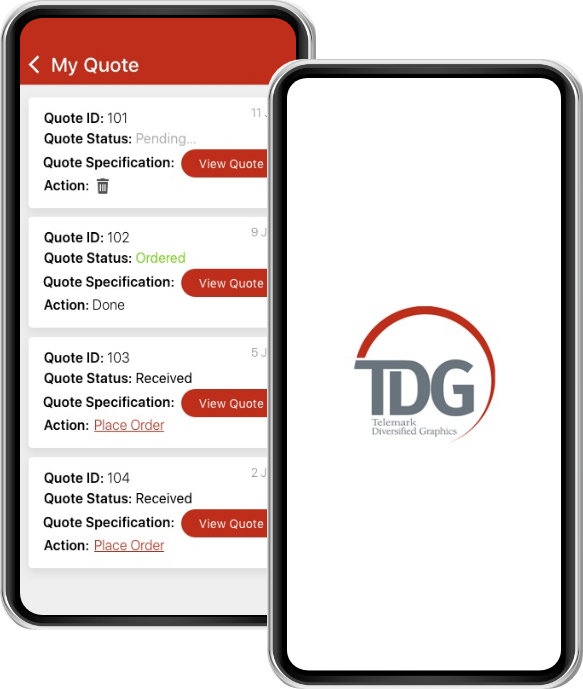 B2B Application for Telemark Diversified Group. Distributors can place orders and submit a RFQ on any custom roll product. The App is being used by their distributors across USA and Canada.


"Their level of understanding of our business model really stood out to us. I often said that they understand our operation better than our own employees do. They communicate well in writing and on phone calls."
"NMG is very entrepreneurial, and I think that helps a lot when working with a small company. NMG Technologies provided an exceptionally high-quality product through an organized, and technically skilled approach. "
"NMG provided a level of assurance and comfort in their abilities that others could not match. By consistently delivering high-quality work, NMG Technologies contributed to an effective and greatly improved website."
COLLABORATE WITH AN EXPERIENCED
TEAM THAT WORKS IN YOUR TIME ZONE
NATIVE APP
iOS
Android
Ionic
CROSSPLATFORM
TECHNOLOGY
Swift and SwiftUI
Cocoa Touch
Kotlin
Object C++
PHP
.NET
Java
Python
Git
MOBILE APP DESIGN
Javascript
AngularJs
ReactJs
XML
HTML
CSS
CONCEPTS
Blockchain
Artificial Intelligence
Machine Learning
IoT
Geo-location
Streaming
DevOps
Chatbot
AR/VR




OUR COMMITMENT AND GUARANTEE
NMG builds custom software development solutions that drive measurable growth for businesses, at scale

Understanding You First
Understanding your sales cycle and customer journey is our first step towards building the right kind of technology and user-friendly design experience for your customers.

Quality Assurance
Quality assurance, unit testing, faster response time, and timely deliveries are in-built into our processes delivering custom, scalable, and reliable web development solutions.

Free Project Management
Complete project collaboration from resource setup, planning & scheduling, team management, task & communication management, and delivery & feedback management.

Fast Communication
Communication is the key to building your desired custom software development product. Connect frequently with your team via live screens, chats, or in person.

Competitive Pricing
Build a successful custom software development solution with an experienced and dedicated team that understands your vision and business concept to deliver the best solutions at affordable prices.
Are you READY to discuss your project?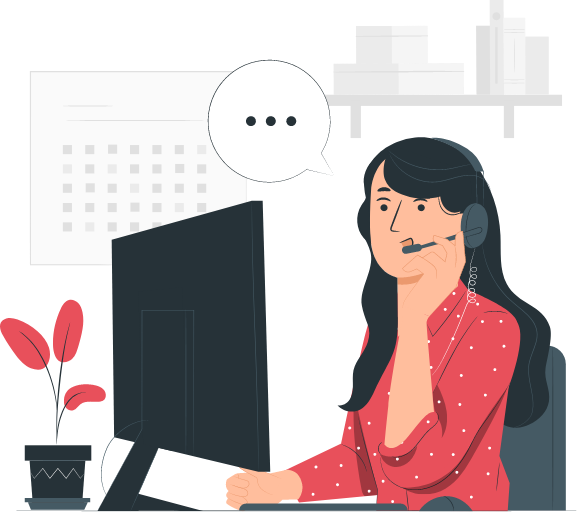 NMG is a global full-cycle software development company building advance websites, software and mobile apps using latest technologies since 2008. We are working with more than 300 smart business owners and entrepreneurs who are looking to take their businesses to the next level.
We are a passionate (and very friendly!) group of over 100 consultants, nerds, engineers and creative types from many different backgrounds. We love working, learning and playing – but our greatest satisfaction comes from watching our clients make (much) more money using our (awesome) software's
The great experience of project development starts when you have a team following processes with personalized setups for your business. With 14+ years of experience, 500+ clients and a 100 people team, we take pride in building strategies and processes that work for you.

Copyright © 2008 - 2022 NMG